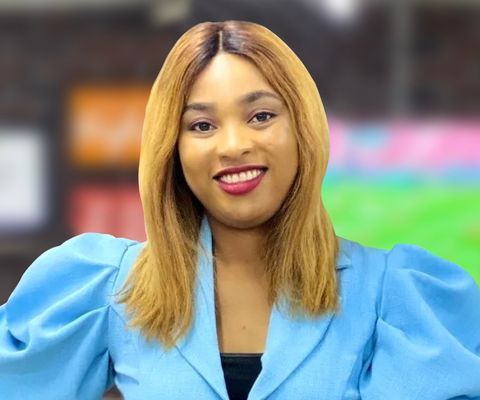 As a recruiter at Moniepoint, I come across tons of applications. There are a lot of people who would like to join the dream team, and we get a lot of applications for the roles we put out. But finding the right candidate is key, and this means that there is a lot that we have to consider during the process before finally settling on a candidate.
With this in mind, I'd like to share some reasons, based on my experience as a recruiter, why some applicants ultimately do not get the job. A lot of the mistakes are avoidable. Here are some of them;


Applying for roles with no experience
A lot of people apply for roles in which they have no experience. Although they realise that they aren't the perfect fit for that role, they surprisingly apply for the role anyways.
Of course, you don't have to be the perfect fit before you apply for a role, but when the gap between the requirements and your experience is large, you might want to think twice before applying.
Remember that other people are also applying, and there will be someone who's a right fit. It's important to pay attention to the amount of experience the role requires and apply accordingly. Even if you're not a perfect fit, ensure you're close enough.
People who apply for roles without experience won't get the job. Beyond that, they can also leave a wrong impression in the recruiter's mind. As a result, the recruiter might flag that name and want to avoid considering them in the future, even if they are a right fit.


2. Not optimising your LinkedIn profile.
Optimising your LinkedIn profile means positioning yourself as someone who's skilled in your area of expertise. This involves placing all your career achievements, current role, and responsibilities there. It should also have your title and state some keywords relevant to your work. If you've won any awards or executed a remarkable project, let it go on there as well.
Your resume can only obtain a limited number of things, but your LinkedIn profile allows you to put everything else that's necessary out there. Many recruiters use LinkedIn to source candidates, and by putting yourself in the right space, you might get recruiters reaching out to you before you even apply.
LinkedIn provides itself as a platform to connect recruiters and applicants. If you play your cards right, you'd be landing your dream job in no time.


3. Using one resume for all roles
As an applicant, your resume should communicate the fact that you understand the job function and you are ready to put in the work. It's an opportunity to immediately put your best foot forward as you optimise to show your skills that are best adapted to that role.
So pay attention to the process. I always tell people that applying for a job also classifies as a job in itself. Take out time to read the job description and fully understand it, so that you can fit your resume for it and highlight the relevant skills. In a sea of applicants, a tailored resume will help you to stand out immediately.


4. Being nonchalant about the interview process
There's always room to communicate if you're no longer interested in the role, but being nonchalant about the interview process communicates poorly to the recruiter and the hiring manager. Remember that an interview isn't just about your hard skills. Your soft skills are taken into consideration too and can factor a lot in the eventual decision being made.
As an applicant or candidate, you must bring the right energy to all stages of your interview process. Show up to scheduled interviews on time and participate in the process actively. Endeavour to leave a great impression on the recruiter and interviewers as well.


Put in the work to get the job
Getting a job involves many steps outside of just having the skill. Being mindful of the process can help you get ahead of other equally skilled candidates.
Make it a point to appropriately match your skill and experience to the job before applying. Optimise your LinkedIn and tailor your resume for every role. Properly read the job description and adjust your resume accordingly.
Be enthusiastic about the process - let the recruiter know you're excited to work with them.
Using this as a guide, you can help yourself stand out of the crowd and put yourself in a better position to snag that dream role you're been looking forward to.