In the pilot episode of Ripples, we had a designer share how design impacts our experiences. Everything we use today was designed, but I've been in enough rooms where there's an ongoing debate about which has the upper hand - User experiences or design. While some people believe that any design can catch on whether society is ready or not, others think that the readiness of the society or users determines how scalable a designed product will be. I'm not here to share my opinion, but I have Alison, one of our DreamMakers, powering dreams through design to discuss it. I won't be sharing a quote today, so let's get on the ride (smiling emoji).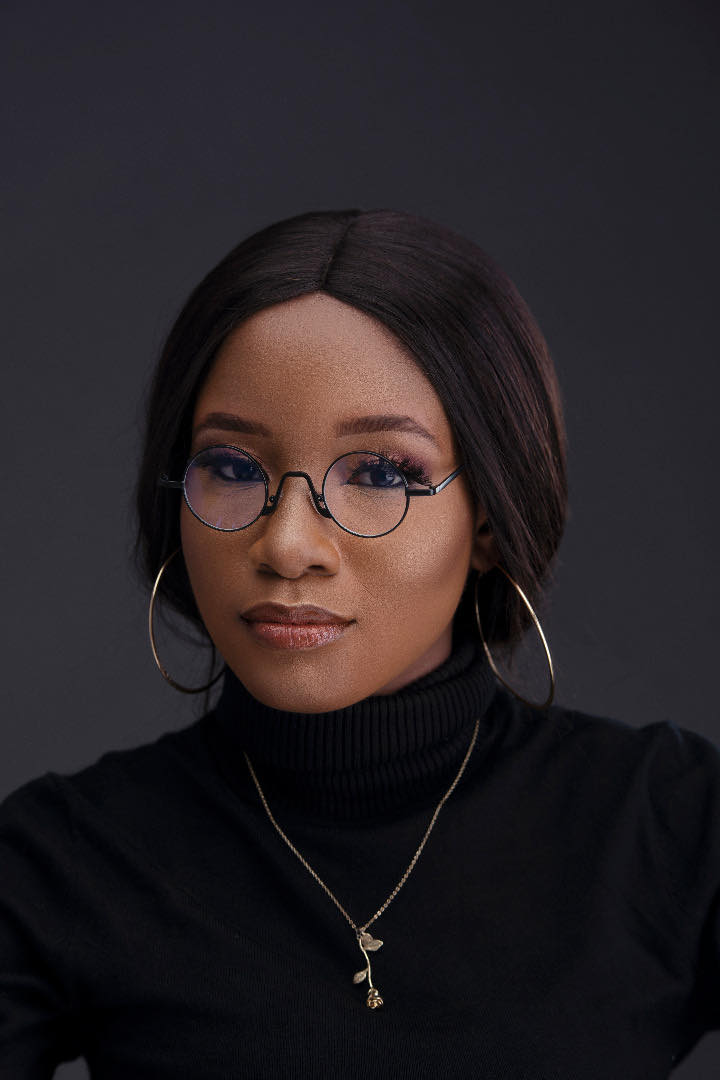 Celz: Hi Alison, thank you for joining me on RIPPLES today. I'd like to ask about your #100 days of the design challenge. I saw it on Twitter. What's that about?
Alison: Well, even if you didn't ask, my nickname is Coco. To your question, it's a Design Interaction Challenge and the inspiration behind my desire to improve. Interactive design was not my forte, and I had struggled with adequately explaining to devs when I had a project that required interaction. I often needed to be with them as they pushed live, which was time-consuming. At other times, I would refer them to other team members who were better at it, but towards the end of last year, I decided to improve my design skills.

Celz: Nice! A determined queen, I stan. So talking about improving your skills, let's start from the beginning. How did you get into design?
Alison: I actually got introduced to design from my pre-uni days. You know that gap period when you have just written your university entrance exams (JAMB), and you're awaiting admission. My parents felt I was too restless to be left idle, so they enrolled me in a design school. Between you and me, the tutors were great designers but not great teachers. They did their best. I learnt how to use Corel Draw, and by the time I was leaving, I could design church flyers. Looking back, my designs were horrible, but it was something. In 2015, I got admitted to the University of Uyo to study Biochemistry.


Alison, after secondary school.
Celz: Did you continue designing when you got into the university?
Alison: Honestly, I didn't have much interest in the design itself at that point, not because of my course, though; I just wasn't sure due to my learning experience. But in my second year, I realised I could make some money with what I learned in design school, so I started designing flyers for students campaigning for political positions in the school. By my third year, though, I switched and started learning to program because I felt I wasn't a good designer. One day, a friend called me and asked why I was gallivanting from one career path to another. I told her I had picked an interest in design but didn't think I was good enough. She then asked why I wasn't trying to improve instead of switching. After that call, I decided to take some time and focus on learning more. I started learning on Youtube, and guess what?

Celz: You started designing better?
Alison: Yes, that, but the guess was for something else. So I hopped from one video to another, and I realised I like product design. That's when I discovered Leslie. I watched his tutorial videos on Youtube, and I was blown away. I started learning and practising while wondering if I could be as committed as this guy who had been in design for 16 years.

Alison, Leslie and other colleagues

Celz: Okay, I didn't see that coming. How did you feel when you got into Moniepoint, and he was your colleague?
Alison: Let me start with when he interviewed me. I was so star-struck that I became nervous. Even though he didn't know why, he kept telling me to calm down and reassuring me that the stage I was at was to confirm where I was in my career journey and how the team could help me improve. In my head, I just kept telling myself, "I'm talking to Leslie". Anyway, about working with him, I'm so glad that I decided to work at Moniepoint. Working with Leslie and the rest of the team has been one of my best career decisions.

Celz: Hmm. I see. Talking about work here, what exactly do you do?
Alison: I am a product designer. I design the experiences for digital products from Monnify to Moniepoint. Basically, UI and UX.

Celz: Sounds interesting. Funnily, I am interested in design, but this isn't about me. While working here, are there certain hiccups you've faced? How do you get past them?
Alison: Of course, there are a few, but the major challenge I battle is imposter syndrome. One day I'm getting praise for delivering a good design, and I am so confident. But the moment I hit a roadblock, I start doubting myself again. I have a simple way of overcoming this; whenever I feel this way, I just go back to check my previous designs, and oh boy, I'm back to feeling good.

_Alison, working_
Celz: Right! Almost everyone battles imposter syndrome. We'll talk about those designs that get you going in a bit. But first, let's talk about your design process. What does that look like, typically?
Alison: It begins with the research and getting customer feedback. Using the insight gathered, we have meetings to brainstorm the best design solutions based on user needs. Even if we push a solution that doesn't solve the problem 100%, we get feedback through direct testing and indirect user feedback. And this feedback inspires the direction or next phase of the design.

Celz: That's insightful. Let's talk about getting feedback from customers. I had a conversation with a friend who's an engineer, and we talked about how technology shapes society. For example, there was a time when you had to carry cash, but now we're gradually getting to where we don't need cash anymore. So as a designer, what would you say has the upper hand? Design or the society?
Alison: Okay. Luckily, I have had this conversation a couple of times and how I see it is a two-way thing. But the most crucial factor is if there is a problem and how we are solving the problem. For example, before smartphones, my parents told me that there was a time they had to travel to Abuja to make phone calls. There were Landlines, and now, smartphones make our lives easier. So when you look at that story, you see a problem - communication wasn't seamless, and now there's a solution - smartphones. So the real question is, "What's the problem we're trying to solve?". See the Metaverse, for example. It's cute, but we haven't said that the earth is so inhabitable that we want to relocate. Let's pick our product - Moniepoint. We have a lot of underserved communities around the world - people who can't always make it to the bank and need to make digital payments. By creating solutions for businesses, we're solving the end-consumer's problems through these businesses. Little wonder people are jumping at our products. My point is simple - once there's a problem that people have, we can just solve it with design. Even when we launch a product, if the users have a problem with the interface or experience (UI or UX), we think of design solutions to make life easier. You get what I mean.

Celz: Yeah, I get your angle, and I agree. The idea behind the design is actually for problem-solving, so the design finds a problem and a solution. If your design truly solves the problem, people will adapt. Let's circle back to the conversation about those designs that encourage you. What projects have you worked on here that you'd say you're very proud of and why?
Alison: Um, okay. So there are a couple. One hasn't launched publicly, so I can't discuss it. But this other design I worked on with the team that makes me feel great whenever I remember it is the UI for debt management. In the past, when we gave loans to businesses or people, we would have to manually remind them to pay. But this was not the ideal user experience we wanted to create, so we designed a feature to automate the management of loan repayment. Now, if a business owner cannot meet up with a repayment date, they just have to request a reschedule on the app. It hastens the process of managing credit and recovery and reduces any feeling of embarrassment.

Celz: That's interesting. I can imagine that that contributes to our current default rate of less than 1%. Is there any customer story that has stood out to you the most?
Alison: Yes! There's this customer. He shared that there was a time he needed to expand his business, mainly because his wife was pregnant, and he needed to increase his financial capacity. So he took credit from Moniepoint and expanded, which meant he could provide for his family. Honestly, this is just one of many stories. I walk on the road and see our POS terminals, and I'm just so intrigued, like, "see what I designed!". I was a part of the team that made this possible. You should see my smile, lol.


Celz: It sure feels good to see your work out there. So, what's your favourite part about working here?
Alison: The team that I work with. That's my top favourite thing. The people in the design team are the best to ever do it. Everybody knows their craft; everybody is exceptional. That's one of the reasons I'm constantly pushing myself to improve. When you work with intelligent people, you have to challenge yourself. My second best thing would be that we work remotely. See, whenever I step out somewhere, I need two days to recover, and I can't imagine what it would be like to work from the office.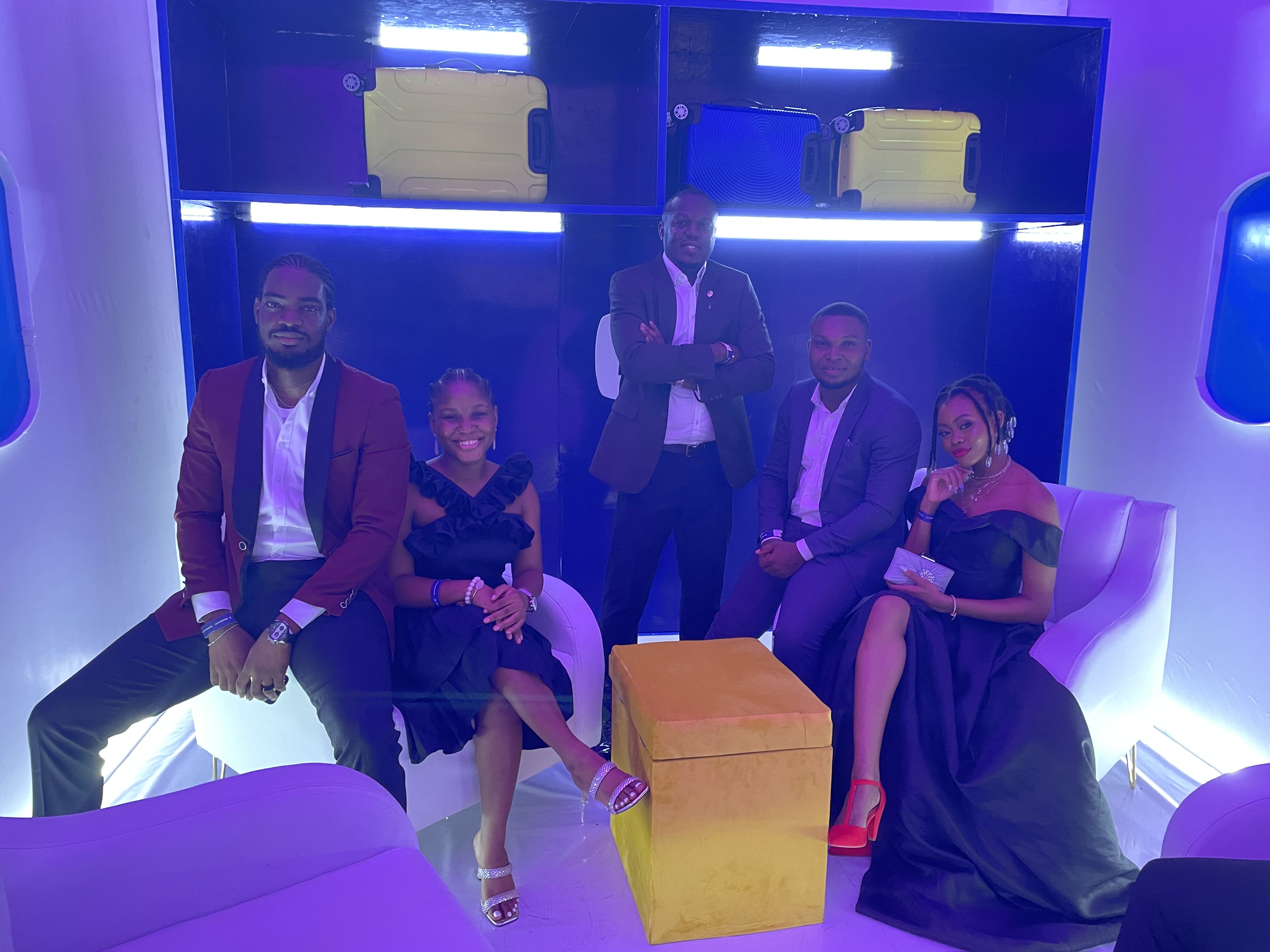 Alison, with her colleagues at EOY party'22


Celz: I can relate, Alison. I can. Got any words for someone looking to join the design team?
Alison: I'll simply say be willing to do the work. It is rewarding.
Celz: I enjoyed having this conversation with you. Thank you so much for chatting with me.